Narrowband RF mesh
Lower frequency. Higher performance.
Wireless communication between devices is rapidly becoming central to the way the world works. Companies, governments and city authorities are ready to take full advantage of this Internet of Things (IoT). They recognise that the opportunity to use smart technologies is also an opportunity to cut costs, improve efficiency and promote sustainability.
However, with massively increasing data traffic, high frequency networks are under growing pressure. How long before we see examples of overload or emergency restrictions?
There is an alternative. Narrowband RF mesh technology uses lower bandwidth radio frequencies which are less crowded and more reliable. Narrowband applications use considerably less power and are less spectrum intensive than those using higher frequencies. So Narrowband networks offer more capacity for connected devices.
At CyanConnode we're specialists in using the power of Narrowband RF mesh technology to support IoT, providing highly efficient device-to-device communication via scalable Neighbourhood Area Networks (NANs).
We're at the leading edge of Narrowband RF mesh technology. Our advanced connectivity solutions support multi-application networks, enabling communication with any device, including gas, water and electricity meters, as well as street lighting and traffic lights.
The advantages of mesh network topology
Many Narrowband networks used for smart technology apps are point-to-point (P2P). Consequently, they're expensive to install and operate. What's more, when system or device errors occur, the Quality of Service (QoS) metrics are dramatically impacted.
CyanConnode networks are different. We use mesh network topology that's self-forming and self-healing. That means…
Better efficiency. With its ability to quickly create robust ad-hoc networks, mesh technology is proven to be a high-performance data transfer solution.
Assured quality. Built-in diagnostics and fault reporting ensure you can respond to maintenance issues quickly and ensure continuity of service.
Easy installation. You build the network as you deploy the solution, helping with cash flow, minimising downtime and speeding up verification.
At CyanConnode we're specialists in using the power of Narrowband RF mesh technology to support the Internet of Things.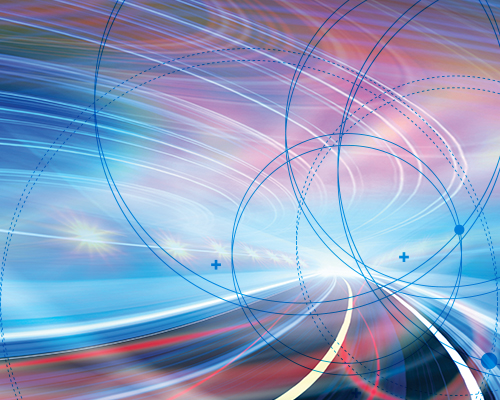 Looking to the future
The smart metering and broader IoT markets are stabilising and maturing across the globe. CyanConnode will continue to be an industry thought leader, evolving Narrowband RF mesh networks to respond to developing demand and take full advantage of next generation technology. Our aim is simple: to provide customers with straightforward, user-friendly solutions that meet their needs today, while helping them face the challenges of a rapidly changing world.